Ski-Planet

Northern Alps

Haute Savoie

Mont-Blanc Unlimited

Rental holidays Les Contamines-Montjoie

Affordable ski Les Contamines-Montjoie
Affordable ski to Les Contamines-Montjoie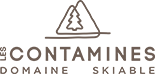 Find an accommodation for your ski holidays to Les Contamines-Montjoie.
Skiing has never been more affordable so book your holiday now at of Les Contamines-Montjoie in the mountains Northern Alps (Haute Savoie), whatever your tastes and styles you will benefit from discounted prices.
Within a few easy steps you will able to choose from a wide range of affordable skiing holidays in the resort of Les Contamines-Montjoie.
The residence which offers the best deal for you is just a few clicks away, you will find a large selection of affordable holidays at Les Contamines-Montjoie. All you need to do is select the best deal and enjoy your skiing stay! The resort of Les Contamines-Montjoie offers numerous activities including : Snowpark, Sledge park, Sledge park, Biathlon, Cross Country skiing...
Read more

x


1 People
2 people
3 people
4 people
5 people
6 people
7 people
8 people
9 people
10 people
11 people
12 people
13 people
14 people
15 people
16 people
17 people
>18 people

Filter

Sort
Affordable ski Les Contamines-Montjoie
31 results found
Summary
show more options
Location / Distance
Ski slopes
Ski-in/ski-out & foot of the slopes
0
Destination
Department
04 - Alpes de Haute Provence
64 - Pyrénées Atlantiques
Ski resort
Northern Alps
Le Grand Bornand Chinaillon
Saint Martin de Belleville
Morillon 1100 Les Esserts
Saint Colomban des Villards
Saint Martin de Belleville
Southern Alps
Serre Chevalier 1350 Chantemerle
Serre Chevalier 1400 Villeneuve
Serre Chevalier 1500 Le Monêtier-les-Bains
Serre Chevalier 1200 Briançon
Jura
The Massif Central
Bernese Oberland
Piedmont
Pyrenees
Valais
Vosges
Accommodation
N° People
1
2
3
4
5
6
7
8
9
10
11
12
13
14
15
16
17
>18
Services
Services
Access for disabled people
Budget
School holidays
United Kingdom / New Year
United Kingdom / February
Resort info
Ski area
Alpe d'Huez Grand Domaine Ski
Cauterets - Cirque du Lys
Grand Ski (Barèges-La Mongie + Luz-Ardiden + Cauterets)
La Rosière - San Bernardo
La Toussuire - Les Bottières
Les Arcs/Peisey-Vallandry
Les Menuires - Saint Martin
Montgenèvre/Mont de la Lune
Weather Les Contamines-Montjoie
Saturday 24 September
Morning
15°
Rains : 3mm
Altitude isotherme : 4100m
Wind : 23km/h 137
Afternoon
20°
Rains : 3mm
Altitude isotherme : 4900m
Wind : 22km/h 163
Sunday 25 September
Morning
10°
Rains : 0mm
Altitude isotherme : 3400m
Wind : 10km/h 186
Afternoon
21°
Rains : 0mm
Altitude isotherme : 5000m
Wind : 14km/h 207
Monday 26 September
Morning
11°
Rains : 2mm
Altitude isotherme : 3500m
Wind : 38km/h 253
Afternoon
15°
Rains : 1mm
Altitude isotherme : 4100m
Wind : 41km/h 291
Tuesday 27 September
Morning
10°
Rains : 0mm
Altitude isotherme : 3400m
Wind : 25km/h 188
Afternoon
18°
Rains : 1mm
Altitude isotherme : 4600m
Wind : 40km/h 201
Wednesday 28 September
Morning
13°
Rains : 0mm
Altitude isotherme : 3800m
Wind : 30km/h 224
Afternoon
18°
Rains : 3mm
Altitude isotherme : 4600m
Wind : 30km/h 231
Thursday 29 September
Morning
12°
Rains : 2mm
Altitude isotherme : 3700m
Wind : 26km/h 146
Afternoon
21°
Rains : 0mm
Altitude isotherme : 5000m
Wind : 28km/h 161
Friday 30 September
Morning
14°
Rains : 0mm
Altitude isotherme : 4000m
Wind : 31km/h 62
Afternoon
8°
Rains : 0mm
Altitude isotherme : 3100m
Wind : 0km/h