Ski-Planet

Northern Alps

Isère

Accommodation Chamrousse
Accommodation to Chamrousse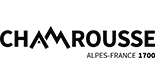 For a successful skiing holiday, rent the accommodation to Chamrousse which is situated in the mountains Northern Alps, Isère.

This skiing resort is well known for its beautiful surroundings and breathtaking landscape. Booking to Chamrousse is easy and convenient and can be done either by phone or via our website.

Each accommodation shown online is available for rent, just select the date and start date of your holiday at to Chamrousse to find out the cost. Don't hesitate, now is the time to ski !
Read more

x


Accommodation Chamrousse
24 results found

7.4/10
- 553 reviews
Summary
show more options
◄ Back

Search
Weather Chamrousse
Saturday 02 December
Morning
-14°
Snow height : 4.8cm
Altitude pluie/neige : 0m
Wind : 36km/h 346
Afternoon
-9°
Snow height : 3.2cm
Altitude pluie/neige : 0m
Wind : 38km/h 339
Sunday 03 December
Morning
-21°
Rains : 0mm
Altitude isotherme : 0m
Wind : 38km/h 43
Afternoon
-7°
Rains : 0mm
Altitude isotherme : 100m
Wind : 26km/h 95
Monday 04 December
Morning
-12°
Rains : 0mm
Altitude isotherme : 0m
Wind : 93km/h 159
Afternoon
-2°
Snow height : 0cm
Altitude pluie/neige : 600m
Wind : 109km/h 167
Tuesday 05 December
Morning
-10°
Snow height : 2.4cm
Altitude pluie/neige : 0m
Wind : 22km/h 233
Afternoon
-5°
Snow height : 2.4cm
Altitude pluie/neige : 100m
Wind : 18km/h 318
Wednesday 06 December
Morning
-17°
Rains : 0mm
Altitude isotherme : 0m
Wind : 39km/h 47
Afternoon
-3°
Rains : 0mm
Altitude isotherme : 700m
Wind : 30km/h 50
Thursday 07 December
Morning
-8°
Rains : 0mm
Altitude isotherme : 0m
Wind : 65km/h 159
Afternoon
1°
Rains : 0mm
Altitude isotherme : 1300m
Wind : 61km/h 156
Friday 08 December
Morning
-4°
Rains : 3mm
Altitude isotherme : 600m
Wind : 82km/h 158
Afternoon
1°
Rains : 17mm
Altitude isotherme : 1300m
Wind : 20km/h 191
Resort info
Resort Chamrousse
Cheap ski Chamrousse
Residence ski in ski out Chamrousse
Rental Isère
Accommodation
Accommodation Vaujany
Accommodation Les 7 Laux
Accommodation Auris en Oisans
Accommodation Alpe d'Huez
Accommodation Oz en Oisans
Accommodation Les 2 Alpes
Accommodation Villard de Lans
Accommodation Autrans
Accommodation La Grave
Accommodation Le Collet d'Allevard
Accommodation Saint Sorlin d'Arves
Accommodation Gresse en Vercors
Accommodation Saint Jean d'Arves
Accommodation Saint Colomban des Villards
Accommodation Les Bottières
Accommodation La Toussuire
Accommodation Le Corbier
Accommodation Albiez Montrond
Accommodation Valmeinier
Accommodation Valloire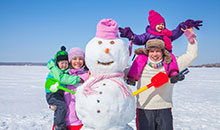 Chamrousse 1700

Show prices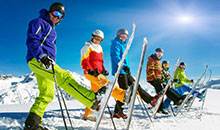 Chamrousse 1650

Show prices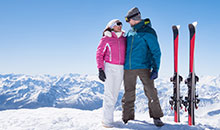 Chamrousse 1750

Show prices