Home

Northern Alps

Les Portes du Soleil

Accommodation Les Gets
Accommodation to Les Gets


For a successful skiing holiday, rent the accommodation to Les Gets which is situated in the mountains Northern Alps, France.

This skiing resort is well known for its beautiful surroundings and breathtaking landscape. Booking to Les Gets is easy and convenient and can be done either by phone or via our website.

Each accommodation shown online is available for rent, just select the date and start date of your holiday at to Les Gets to find out the cost. Don't hesitate, now is the time to ski !
Read more

x


1 People
2 people
3 people
4 people
5 people
6 people
7 people
8 people
9 people
10 people
11 people
12 people
13 people
14 people
15 people
16 people
17 people
>18 people
Accommodation Les Gets

7.7/10
- 5 reviews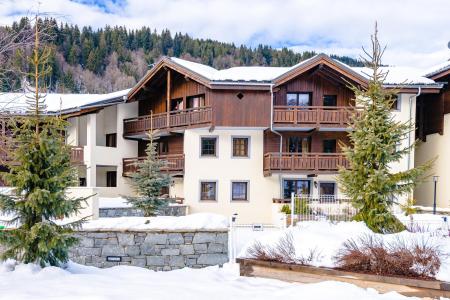 Strengths

7.7
/10
Swimming pool

TV

Bed linen included

Parking (extra charges)
Fitness

Internet access

Pets

Ski locker
Description
Services
Resort info
Map
The residence Les Fermes d'Emiguy is situated in the ski resort of Les Gets 400m from the ski lifts and 300m from the centre and the shops. A free shuttle is available and connects the different districts of the resort and the ski pistes. This residence in Les Gets, Alps, France comprises of 74 apartments spread over 4 buildings (with lift) and ofers individual chalets. The free municipal shuttles within the resort and the ski lifts are available 200m from the residence and operate about every 30 minutes.
Summary
show more options
Location / Distance
Ski slopes
Ski-in/ski-out & foot of the slopes
0
Destination
Department
04 - Alpes de Haute Provence
64 - Pyrénées Atlantiques
Ski resort
Northern Alps
Le Grand Bornand Chinaillon
Saint Martin de Belleville
Morillon 1100 Les Esserts
Saint Colomban des Villards
Saint Martin de Belleville
Southern Alps
Serre Chevalier 1350 Chantemerle
Serre Chevalier 1400 Villeneuve
Serre Chevalier 1500 Le Monêtier-les-Bains
Serre Chevalier 1200 Briançon
Jura
The Massif Central
Bernese Oberland
Pyrenees
Valais
Vosges
Accommodation
N° People
1
2
3
4
5
6
7
8
9
10
11
12
13
14
15
16
17
>18
Services
Services
Access for disabled people
Budget
School holidays
United Kingdom / New Year
United Kingdom / February
Resort info
Ski area
Alpe d'Huez Grand Domaine Ski
Cauterets - Cirque du Lys
Grand Ski (Barèges-La Mongie + Luz-Ardiden + Cauterets)
La Rosière - San Bernardo
La Toussuire - Les Bottières
Les Arcs/Peisey-Vallandry
Les Menuires - Saint Martin
Montgenèvre/Mont de la Lune
Weather Les Gets
Sunday 24 October
Morning
7°
Rains : 0mm
Altitude isotherme : 3000m
Wind : 12km/h ENE
Afternoon
9°
Rains : 0mm
Altitude isotherme : 2900m
Wind : 14km/h NNE
Monday 25 October
Morning
10°
Rains : 0mm
Altitude isotherme : 3300m
Wind : 3km/h O
Afternoon
10°
Rains : 0mm
Altitude isotherme : 3200m
Wind : 8km/h NNO
Tuesday 26 October
Morning
9°
Rains : 0mm
Altitude isotherme : 2700m
Wind : 10km/h SO
Afternoon
9°
Rains : 0mm
Altitude isotherme : 2700m
Wind : 12km/h O
Wednesday 27 October
Morning
6°
Rains : 0mm
Altitude isotherme : 2100m
Wind : 4km/h N
Afternoon
6°
Rains : 0mm
Altitude isotherme : 2100m
Wind : 18km/h NNE
Thursday 28 October
Morning
9°
Rains : 0mm
Altitude isotherme : 2600m
Wind : 2km/h SE
Afternoon
9°
Rains : 0mm
Altitude isotherme : 2800m
Wind : 8km/h NNE
Friday 29 October
Morning
10°
Rains : 0mm
Altitude isotherme : 3000m
Wind : 5km/h SSO
Afternoon
10°
Rains : 0mm
Altitude isotherme : 2900m
Wind : 7km/h NNO
Saturday 30 October
Morning
10°
Rains : 0mm
Altitude isotherme : 2800m
Wind : 10km/h SO
Afternoon
9°
Rains : 0mm
Altitude isotherme : 2600m
Wind : 7km/h O