Savoie Mont Blanc, the choice is yours !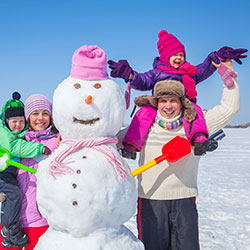 Arrival and departure dates to say good bye to traffic jams. Stay duration ? Over mid-term ? School holidays ? Or not ! Avoid long hours in traffic jams with
flexible booking dates
. Fix your budget to spend what you have decided, you don't have to stay and pay for the whole week...
I suddenly can't resist
to go skiing in Savoie Mont-Blanc
, I can either plan my skitrip on a whim, or well ahead of time.
Flexibility is the key
. I can decide to book during the school holidays, or not, for the whole week, or just for a couple of days. Why not come twice this winter ? Mid-term week with the kids and Easter weekend or a mid-term stay in a cosy hotel as a couple ? The choice is yours.
Should I book only accommodation or the whole package including ski equipment and ski passes ? Flexible possibilities for a hassle-free trip !