Free Time ? Ski Time ! Skiing whenever you want in Savoie Mont Blanc

Why book a flexible ski holidays in Savoie Mont Blanc ?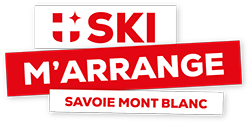 No more hours stuck in traffic jams on the way to your ski holidays, no more late arrival in your ski resort... Book and stay whenever you want, in Savoie Mont-Blanc... We are done with minimum week long stay on fixed dates, the time of Saturday to Saturday stays is over ! You'll find below our selection of offers in beautiful Savoie and Haute-Savoie where you now have the possibility to book your stay on a more flexible basis.

Flexibility to chose your arrival and departure dates, to make things much easier and more relax, a better way to fully enjoy your ski trip and make the most of it. More flexibility means peace of mind. In Savoie Mont-Blanc, Free time is Ski time, even if you want to come for a couple of days over Christmas or New Year's holidays. Planes, trains are fully booked on Saturday ? No worries, book from Sunday to Sunday, or Wednesday to Wednesday. Can't take the full week off ? No problem, come and ski in Savoie Mont-Blanc for a just a few days... It is up to you !
Your ski destination

x


1 People
2 people
3 people
4 people
5 people
6 people
7 people
8 people
9 people
10 people
11 people
12 people
13 people
14 people
15 people
16 people
17 people
>18 people
Summary
show more options
Package
Package
Accom. + Skipasses + Equipment
Accom. + Skipasses + Lessons
Accom. + Equipment + Lessons
Accom. + Skipasses + Equipment + Lessons
Location / Distance
Ski slopes
Ski-in/ski-out & foot of the slopes
0
Destination
Department
04 - Alpes de Haute Provence
64 - Pyrénées Atlantiques
Ski resort
Northern Alps
Le Grand Bornand Chinaillon
Saint Martin de Belleville
Morillon 1100 Les Esserts
Saint Colomban des Villards
Saint Martin de Belleville
Southern Alps
Serre Chevalier 1350 Chantemerle
Serre Chevalier 1400 Villeneuve
Serre Chevalier 1500 Le Monêtier-les-Bains
Serre Chevalier 1200 Briançon
Jura
The Massif Central
Pyrenees
Valais
Vosges
Accommodation
N° People
1
2
3
4
5
6
7
8
9
10
11
12
13
14
15
16
17
>18
Services
Services
Access for disabled people
Budget
School holidays
United Kingdom / New Year
United Kingdom / February
Resort info
Ski area
La Rosière - San Bernardo
La Toussuire - Les Bottières
Les Arcs/Peisey-Vallandry
Les Menuires - Saint Martin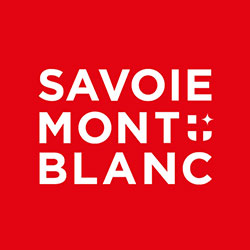 Savoie Mont Blanc, the choice is yours !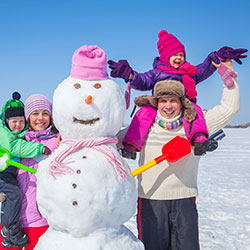 Arrival and departure dates to say good bye to traffic jams. Stay duration ? Over mid-term ? School holidays ? Or not ! Avoid long hours in traffic jams with
flexible booking dates
. Fix your budget to spend what you have decided, you don't have to stay and pay for the whole week...
I suddenly can't resist
to go skiing in Savoie Mont-Blanc
, I can either plan my skitrip on a whim, or well ahead of time.
Flexibility is the key
. I can decide to book during the school holidays, or not, for the whole week, or just for a couple of days. Why not come twice this winter ? Mid-term week with the kids and Easter weekend or a mid-term stay in a cosy hotel as a couple ? The choice is yours.
Should I book only accommodation or the whole package including ski equipment and ski passes ? Flexible possibilities for a hassle-free trip !