Ski-Planet

Northern Alps

Isère

Rental holidays Chamrousse

Family ski Chamrousse
Family ski to Chamrousse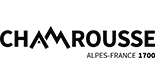 Get ready for your family skiing holiday in the resort of Chamrousse in the mountains Northern Alps, Isère.

On the ski slopes of Chamrousse people of all ages will be able to enjoy skiing, make progress in a safe environment, we will do our best to make your family holiday memorable. The ski lifts of Chamrousse will allow beginners to practice all types of skiing and to access the pistes easily.

This holiday will meet both parents and children expectations and both will have a wonderful family time! The resort of Chamrousse offers numerous activities including: Snowtubing, Snowpark, Skiing by night, Langlauf, Sledge park...
Read more

x



Filter

Sort
Family ski Chamrousse
23 results found
Summary
show more options
Location / Distance
Ski slopes
Indifferent
vider
distances_pistes
0
Ski-in/ski-out & foot of the slopes
ajouter
distances_pistes
1
0
< 50 m
ajouter
distances_pistes
0-50
0
< 100 m
ajouter
distances_pistes
0-100
0
< 200 m
ajouter
distances_pistes
0-200
0
< 300 m
ajouter
distances_pistes
0-300
0
< 400 m
ajouter
distances_pistes
0-400
0
< 500 m
ajouter
distances_pistes
0-500
0
< 1 km
ajouter
distances_pistes
0-1000
0
< 2 km
ajouter
distances_pistes
0-2000
0
< 5 km
ajouter
distances_pistes
0-5000
0
Ski lifts
Indifferent
vider
distances_remontees
0
Ski lifts base
ajouter
distances_remontees
1
0
< 50 m
ajouter
distances_remontees
0-50
0
< 100 m
ajouter
distances_remontees
0-100
0
< 200 m
ajouter
distances_remontees
0-200
0
< 300 m
ajouter
distances_remontees
0-300
0
< 400 m
ajouter
distances_remontees
0-400
0
< 500 m
ajouter
distances_remontees
0-500
0
< 1 km
ajouter
distances_remontees
0-1000
0
< 2 km
ajouter
distances_remontees
0-2000
0
< 5 km
ajouter
distances_remontees
0-5000
0
Ski school
Indifferent
vider
distances_ecole
0
Nearby
ajouter
distances_ecole
1
0
< 50 m
ajouter
distances_ecole
0-50
0
< 100 m
ajouter
distances_ecole
0-100
0
< 200 m
ajouter
distances_ecole
0-200
0
< 300 m
ajouter
distances_ecole
0-300
0
< 400 m
ajouter
distances_ecole
0-400
0
< 500 m
ajouter
distances_ecole
0-500
0
< 1 km
ajouter
distances_ecole
0-1000
0
< 2 km
ajouter
distances_ecole
0-2000
0
< 5 km
ajouter
distances_ecole
0-5000
0
Nursery
Indifferent
vider
distances_garderie
0
Nearby
ajouter
distances_garderie
1
0
< 50 m
ajouter
distances_garderie
0-50
0
< 100 m
ajouter
distances_garderie
0-100
0
< 200 m
ajouter
distances_garderie
0-200
0
< 300 m
ajouter
distances_garderie
0-300
0
< 400 m
ajouter
distances_garderie
0-400
0
< 500 m
ajouter
distances_garderie
0-500
0
< 1 km
ajouter
distances_garderie
0-1000
0
< 2 km
ajouter
distances_garderie
0-2000
0
< 5 km
ajouter
distances_garderie
0-5000
0
Resort center
Indifferent
vider
distances_centre
0
Nearby
ajouter
distances_centre
1
0
< 50 m
ajouter
distances_centre
0-50
0
< 100 m
ajouter
distances_centre
0-100
0
< 200 m
ajouter
distances_centre
0-200
0
< 300 m
ajouter
distances_centre
0-300
0
< 400 m
ajouter
distances_centre
0-400
0
< 500 m
ajouter
distances_centre
0-500
0
< 1 km
ajouter
distances_centre
0-1000
0
< 2 km
ajouter
distances_centre
0-2000
0
< 5 km
ajouter
distances_centre
0-5000
0
Shops
Indifferent
vider
distances_commerces
0
Nearby
ajouter
distances_commerces
1
0
< 50 m
ajouter
distances_commerces
0-50
0
< 100 m
ajouter
distances_commerces
0-100
0
< 200 m
ajouter
distances_commerces
0-200
0
< 300 m
ajouter
distances_commerces
0-300
0
< 400 m
ajouter
distances_commerces
0-400
0
< 500 m
ajouter
distances_commerces
0-500
0
< 1 km
ajouter
distances_commerces
0-1000
0
< 2 km
ajouter
distances_commerces
0-2000
0
< 5 km
ajouter
distances_commerces
0-5000
0
Destination
Ski resort
Northern Alps
Southern Alps
Jura
The Massif Central
Bernese Oberland
Piedmont
Pyrenees
Valais
Vosges
Accommodation
Surface
Indifferent
supprimer
surface
1
< 25 m²
ajouter
surface
0-25
0
25 - 35 m²
ajouter
surface
25-35
0
35 - 45 m²
ajouter
surface
35-45
0
45 - 55 m²
ajouter
surface
45-55
0
55 - 65 m²
ajouter
surface
55-65
0
65 - 75 m²
ajouter
surface
65-75
0
75 - 85 m²
ajouter
surface
75-85
0
85 - 100 m²
ajouter
surface
85-100
0
> 100 m²
ajouter
surface
100-0
0
Budget
Price accommodation
Indifferent
ajouter
prix_hebergement
0
1
< 200€
ajouter
prix_hebergement
200
0
< 300€
ajouter
prix_hebergement
300
0
< 400€
ajouter
prix_hebergement
400
0
< 500€
ajouter
prix_hebergement
500
0
< 750€
ajouter
prix_hebergement
750
0
< 1000€
ajouter
prix_hebergement
1000
0
< 1500€
ajouter
prix_hebergement
1500
0
< 2000€
ajouter
prix_hebergement
2000
0
< 3000€
ajouter
prix_hebergement
3000
0
< 5000€
ajouter
prix_hebergement
5000
0
Price people
Indifferent
ajouter
prix_personne
0
1
< 50€
ajouter
prix_personne
50
0
< 100€
ajouter
prix_personne
100
0
< 200€
ajouter
prix_personne
200
0
< 300€
ajouter
prix_personne
300
0
< 400€
ajouter
prix_personne
400
0
< 500€
ajouter
prix_personne
500
0
< 600€
ajouter
prix_personne
600
0
< 700€
ajouter
prix_personne
700
0
< 800€
ajouter
prix_personne
800
0
< 900€
ajouter
prix_personne
900
0
< 1000€
ajouter
prix_personne
1000
0
< 1500€
ajouter
prix_personne
1500
0
< 2000€
ajouter
prix_personne
2000
0
Resort info
Village altitude
Indifferent
ajouter
altitude_village
1
< 1000 m
ajouter
altitude_village
0-1000
0
1000 - 1500 m
ajouter
altitude_village
1000-1500
0
1500 - 2000 m
ajouter
altitude_village
1500-2000
0
> 2000 m
ajouter
altitude_village
2000-0
0
Resort maximum altitude
Indifferent
ajouter
altitude_max_domaine
1
> 1000 m
ajouter
altitude_max_domaine
1000
0
> 1500 m
ajouter
altitude_max_domaine
1500
0
> 2000 m
ajouter
altitude_max_domaine
2000
0
> 2500 m
ajouter
altitude_max_domaine
2500
0
> 3000 m
ajouter
altitude_max_domaine
3000
0
Km of groomed runs
Indifferent
ajouter
km_pistes
1
< 50 km
ajouter
km_pistes
0-50
0
50 - 100 km
ajouter
km_pistes
50-100
0
100 - 200 km
ajouter
km_pistes
100-200
0
> 200 km
ajouter
km_pistes
200-0
0
◄ Back

Search
Weather Chamrousse
Monday 30 January
Morning
-17°
Rains : 0mm
Altitude isotherme : 0m
Wind : 18km/h 38
Afternoon
-4°
Rains : 0mm
Altitude isotherme : 600m
Wind : 35km/h 80
Tuesday 31 January
Morning
-15°
Rains : 0mm
Altitude isotherme : 0m
Wind : 36km/h 27
Afternoon
-2°
Rains : 0mm
Altitude isotherme : 900m
Wind : 41km/h 24
Wednesday 01 February
Morning
-14°
Rains : 0mm
Altitude isotherme : 0m
Wind : 26km/h 40
Afternoon
-3°
Rains : 0mm
Altitude isotherme : 700m
Wind : 41km/h 27
Thursday 02 February
Morning
-14°
Rains : 0mm
Altitude isotherme : 0m
Wind : 37km/h 26
Afternoon
-3°
Rains : 0mm
Altitude isotherme : 700m
Wind : 58km/h 25
Friday 03 February
Morning
-12°
Rains : 0mm
Altitude isotherme : 0m
Wind : 36km/h 37
Afternoon
1°
Rains : 0mm
Altitude isotherme : 1300m
Wind : 44km/h 33
Saturday 04 February
Morning
-11°
Rains : 0mm
Altitude isotherme : 0m
Wind : 21km/h 46
Afternoon
1°
Rains : 0mm
Altitude isotherme : 1300m
Wind : 27km/h 140
Sunday 05 February
Morning
-11°
Rains : 0mm
Altitude isotherme : 0m
Wind : 6km/h 87
Afternoon
0°
Rains : 0mm
Altitude isotherme : 1200m
Wind : 8km/h 199