Ski-Planet

Northern Alps

Haute Savoie

Mont-Blanc Unlimited

Rental holidays Les Contamines-Montjoie

Ski apartment rental Les Contamines-Montjoie
ski apartment rental to Les Contamines-Montjoie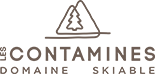 Are you looking to rent an apartment in the mountains? We specialise in skiing holidays and have wide range of accommodation to Les Contamines-Montjoie which you can view on our website.

Each apartment at to Les Contamines-Montjoie in the mountains Northern Alps (Haute Savoie) offers home comforts. You can compare the price of each accommodation and find the skiing rental which best suits your needs and budget.

Book right now and have an enjoyable holiday to Les Contamines-Montjoie. The resort of Les Contamines-Montjoie offers numerous activities including: Biathlon, Speed riding, Speed riding, Snowpark, Family Zone...
Read more

x


Search summary
Les Contamines-Montjoie

x
1 week

x
Apartment

x
Delete all
Ski apartment rental Les Contamines-Montjoie
28 results found
Summary
Les Contamines-Montjoie

x
1 week

x
Apartment

x
Delete all
show more options
Weather Les Contamines-Montjoie
Wednesday 05 October
Morning
3°
Rains : 0mm
Altitude isotherme : 2400m
Wind : 27km/h 147
Afternoon
17°
Rains : 0mm
Altitude isotherme : 4500m
Wind : 25km/h 189
Thursday 06 October
Morning
2°
Rains : 0mm
Altitude isotherme : 2200m
Wind : 11km/h 143
Afternoon
15°
Rains : 0mm
Altitude isotherme : 4200m
Wind : 18km/h 147
Friday 07 October
Morning
4°
Rains : 0mm
Altitude isotherme : 2500m
Wind : 28km/h 125
Afternoon
15°
Rains : 0mm
Altitude isotherme : 4200m
Wind : 17km/h 203
Saturday 08 October
Morning
2°
Rains : 0mm
Altitude isotherme : 2200m
Wind : 7km/h 165
Afternoon
12°
Rains : 0mm
Altitude isotherme : 3700m
Wind : 15km/h 196
Sunday 09 October
Morning
5°
Rains : 0mm
Altitude isotherme : 2700m
Wind : 41km/h 122
Afternoon
14°
Rains : 0mm
Altitude isotherme : 4000m
Wind : 44km/h 130
Monday 10 October
Morning
4°
Rains : 0mm
Altitude isotherme : 2500m
Wind : 34km/h 130
Afternoon
13°
Rains : 0mm
Altitude isotherme : 3900m
Wind : 25km/h 190
Tuesday 11 October
Morning
3°
Rains : 0mm
Altitude isotherme : 2400m
Wind : 28km/h 124
Afternoon
14°
Rains : 0mm
Altitude isotherme : 4000m
Wind : 14km/h 190