Ski-Planet

Northern Alps

Savoie

La Rosière - San Bernardo

Rental holidays La Rosière

Ski residence La Rosière
Ski residence to La Rosière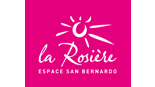 Are you looking for a ski accommodation? If so, book your holiday in one of our apartments to La Rosière in the mountains Northern Alps (Savoie), and take advantage of a beautiful setting to relax this winter.

Each apartment in the resort benefits from being comfortable and well equipped, and will allow you to appreciate your holiday in the ski resort of La Rosière.

This pleasant mountain village well known for its surroundings and its landscapes will make your stay enjoyable. The resort of La Rosière offers numerous activities including: Snowkite, Speed riding, Ski Joëring, Cross Country skiing, Sledge park...
Read more

x


Ski residence La Rosière
30 results found
Summary
show more options
Weather La Rosière
Thursday 06 October
Morning
6°
Rains : 0mm
Altitude isotherme : 3100m
Wind : 7km/h 183
Afternoon
22°
Rains : 0mm
Altitude isotherme : 5500m
Wind : 8km/h 167
Friday 07 October
Morning
7°
Rains : 0mm
Altitude isotherme : 3200m
Wind : 21km/h 158
Afternoon
21°
Rains : 0mm
Altitude isotherme : 5300m
Wind : 14km/h 216
Saturday 08 October
Morning
5°
Rains : 0mm
Altitude isotherme : 2900m
Wind : 14km/h 213
Afternoon
18°
Rains : 0mm
Altitude isotherme : 4900m
Wind : 14km/h 274
Sunday 09 October
Morning
7°
Rains : 0mm
Altitude isotherme : 3200m
Wind : 32km/h 126
Afternoon
18°
Rains : 0mm
Altitude isotherme : 4900m
Wind : 30km/h 115
Monday 10 October
Morning
6°
Rains : 0mm
Altitude isotherme : 3100m
Wind : 16km/h 127
Afternoon
19°
Rains : 0mm
Altitude isotherme : 5000m
Wind : 13km/h 210
Tuesday 11 October
Morning
6°
Rains : 0mm
Altitude isotherme : 3100m
Wind : 25km/h 123
Afternoon
19°
Rains : 0mm
Altitude isotherme : 5000m
Wind : 13km/h 209
Wednesday 12 October
Morning
6°
Rains : 0mm
Altitude isotherme : 3100m
Wind : 17km/h 132
Afternoon
19°
Rains : 0mm
Altitude isotherme : 5000m
Wind : 6km/h 232