Home

Northern Alps

Savoie

Paradiski

Rental holidays La Plagne

Ski residence La Plagne
Ski residence to La Plagne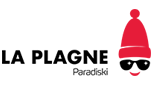 Are you looking for a ski accommodation? If so, book your holiday in one of our apartments to La Plagne in the mountains Northern Alps (Savoie), and take advantage of a beautiful setting to relax this winter.

Each apartment in the resort benefits from being comfortable and well equipped, and will allow you to appreciate your holiday in the ski resort of La Plagne.

This pleasant mountain village well known for its surroundings and its landscapes will make your stay enjoyable. The resort of La Plagne offers numerous activities including: Airboard, Half pipe, Sledge park, High speed skiing, Snowpark...
Read more

x


1 People
2 people
3 people
4 people
5 people
6 people
7 people
8 people
9 people
10 people
11 people
12 people
13 people
14 people
15 people
16 people
17 people
>18 people
Summary
show more options
Package
Package
Accom. + Skipasses + Equipment
Accom. + Skipasses + Lessons
Accom. + Equipment + Lessons
Accom. + Skipasses + Equipment + Lessons
Location / Distance
Ski slopes
Ski-in/ski-out & foot of the slopes
0
Destination
Department
04 - Alpes de Haute Provence
64 - Pyrénées Atlantiques
Ski resort
Northern Alps
Le Grand Bornand Chinaillon
Saint Martin de Belleville
Morillon 1100 Les Esserts
Saint Colomban des Villards
Saint Martin de Belleville
Southern Alps
Serre Chevalier 1350 Chantemerle
Serre Chevalier 1400 Villeneuve
Serre Chevalier 1500 Le Monêtier-les-Bains
Serre Chevalier 1200 Briançon
Jura
The Massif Central
Bernese Oberland
Pyrenees
Valais
Vosges
Accommodation
N° People
1
2
3
4
5
6
7
8
9
10
11
12
13
14
15
16
17
>18
Services
Services
Access for disabled people
Budget
School holidays
United Kingdom / New Year
United Kingdom / February
Resort info
Ski area
Alpe d'Huez Grand Domaine Ski
Cauterets - Cirque du Lys
Grand Ski (Barèges-La Mongie + Luz-Ardiden + Cauterets)
La Rosière - San Bernardo
La Toussuire - Les Bottières
Les Arcs/Peisey-Vallandry
Les Menuires - Saint Martin
Montgenèvre/Mont de la Lune
Weather La Plagne
Thursday 02 December
Morning
-4°
Rains : 3mm
Altitude isotherme : 1400m
Wind : 28km/h ONO
Afternoon
-7°
Snow height : 0cm
Altitude pluie/neige : 500m
Wind : 10km/h NO
Friday 03 December
Morning
-13°
Rains : 0mm
Altitude isotherme : 100m
Wind : 33km/h N
Afternoon
-13°
Rains : 0mm
Altitude isotherme : 0m
Wind : 25km/h NNE
Saturday 04 December
Morning
-4°
Rains : 1mm
Altitude isotherme : 1000m
Wind : 20km/h O
Afternoon
-2°
Rains : 11mm
Altitude isotherme : 1700m
Wind : 45km/h O
Sunday 05 December
Morning
-8°
Rains : 6mm
Altitude isotherme : 800m
Wind : 42km/h ONO
Afternoon
-10°
Snow height : 1.6cm
Altitude pluie/neige : 300m
Wind : 30km/h ONO
Monday 06 December
Morning
-11°
Rains : 0mm
Altitude isotherme : 0m
Wind : 19km/h NNE
Afternoon
-11°
Rains : 0mm
Altitude isotherme : 0m
Wind : 25km/h NE
Tuesday 07 December
Morning
-7°
Rains : 0mm
Altitude isotherme : 0m
Wind : 29km/h NE
Afternoon
-6°
Rains : 0mm
Altitude isotherme : 0m
Wind : 41km/h NE
Wednesday 08 December
Morning
0°
Rains : 0mm
Altitude isotherme : 600m
Wind : 27km/h NE
Afternoon
0°
Rains : 0mm
Altitude isotherme : 500m
Wind : 18km/h NNE