Ski-Planet

Southern Alps

Hautes Alpes

Rental Le Queyras
Rental Le Queyras


x



Filter

Sort
Rental Le Queyras
2 results found

7.9/10
- 253 reviews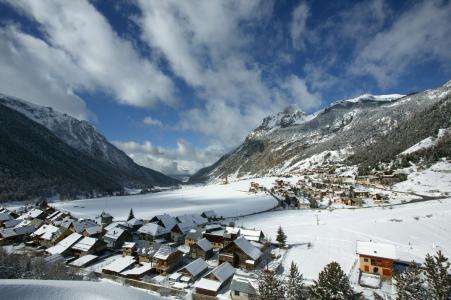 Strengths

7.1
/10

TV

Internet access

Pets

Parking

Ski locker
Description
Services
Resort
Map
Situated 300m from the picturesque alpine village of Ceillac, the VVF Queyras comprises of 73 accommodations. It is situated 1.5km from the alpine skiing pistes (25km long), 300m from the cross country skiing area. A free municipal shuttle is available to access the pistes and is 300m from the centre and the shops. A beginners ski slope with 1 teleski is situated 100m from the village.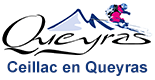 Altitude
: 1550m

7.4

/10 - 3 reviews -

Read reviews
4 Chair lift(s)
30 Ski lift(s)
Altitude : 1750m - 2800m
Opened : from 23/12 to 24/03
Ski area : Le Queyras
90 km of groomed runs


Description
Services
Resort
Map
WE LOVE : - The location in the heart of the village of Abriès - The wellness area with hammam, whirlpool bath, heated indoor swimming pool, sauna... - The diversity of activities offered nearby Located in the village of Abriès en Queyras in the Hautes Alpes, the Résidence Les Balcons du Viso*** welcomes you at the gates of the Haute Vallée du Guil Nature Reserve, in the heart of the Queyras Regional Natural Park , in this small resort which will seduce you with its enchanting setting, far from the hustle and bustle of the large estates. Located in the center of the village and only 500m from the slopes, it fits perfectly into the environment thanks to its mountain architecture typical of the Hautes Alpes. With a 30km ski area, winter sports enthusiasts will be able to indulge in their favorite activities! You can even let yourself be tempted by more original activities such as discovering an ice waterfall. On site, you will find all the comfort of a 3-star establishment with heated indoor swimming pool , hot tub and wellness area with sauna and hammam . The residence also provides you with individual ski lockers and lends baby equipment on request at reception.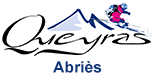 Altitude
: 1750m

7.5

/10 - 40 reviews -

Read reviews
4 Chair lift(s)
30 Ski lift(s)
Altitude : 1750m - 2800m
Opened : from 22/12 to 24/03
Ski area : Le Queyras
90 km of groomed runs
45 km of cross country runs
Summary
show more options
Location / Distance
Ski slopes
Indifferent
vider
distances_pistes
0
Ski-in/ski-out & foot of the slopes
ajouter
distances_pistes
1
0
< 50 m
ajouter
distances_pistes
0-50
0
< 100 m
ajouter
distances_pistes
0-100
0
< 200 m
ajouter
distances_pistes
0-200
0
< 300 m
ajouter
distances_pistes
0-300
0
< 400 m
ajouter
distances_pistes
0-400
0
< 500 m
ajouter
distances_pistes
0-500
0
< 1 km
ajouter
distances_pistes
0-1000
0
< 2 km
ajouter
distances_pistes
0-2000
0
< 5 km
ajouter
distances_pistes
0-5000
0
Ski lifts
Indifferent
vider
distances_remontees
0
Ski lifts base
ajouter
distances_remontees
1
0
< 50 m
ajouter
distances_remontees
0-50
0
< 100 m
ajouter
distances_remontees
0-100
0
< 200 m
ajouter
distances_remontees
0-200
0
< 300 m
ajouter
distances_remontees
0-300
0
< 400 m
ajouter
distances_remontees
0-400
0
< 500 m
ajouter
distances_remontees
0-500
0
< 1 km
ajouter
distances_remontees
0-1000
0
< 2 km
ajouter
distances_remontees
0-2000
0
< 5 km
ajouter
distances_remontees
0-5000
0
Ski school
Indifferent
vider
distances_ecole
0
Nearby
ajouter
distances_ecole
1
0
< 50 m
ajouter
distances_ecole
0-50
0
< 100 m
ajouter
distances_ecole
0-100
0
< 200 m
ajouter
distances_ecole
0-200
0
< 300 m
ajouter
distances_ecole
0-300
0
< 400 m
ajouter
distances_ecole
0-400
0
< 500 m
ajouter
distances_ecole
0-500
0
< 1 km
ajouter
distances_ecole
0-1000
0
< 2 km
ajouter
distances_ecole
0-2000
0
< 5 km
ajouter
distances_ecole
0-5000
0
Nursery
Indifferent
vider
distances_garderie
0
Nearby
ajouter
distances_garderie
1
0
< 50 m
ajouter
distances_garderie
0-50
0
< 100 m
ajouter
distances_garderie
0-100
0
< 200 m
ajouter
distances_garderie
0-200
0
< 300 m
ajouter
distances_garderie
0-300
0
< 400 m
ajouter
distances_garderie
0-400
0
< 500 m
ajouter
distances_garderie
0-500
0
< 1 km
ajouter
distances_garderie
0-1000
0
< 2 km
ajouter
distances_garderie
0-2000
0
< 5 km
ajouter
distances_garderie
0-5000
0
Resort center
Indifferent
vider
distances_centre
0
Nearby
ajouter
distances_centre
1
0
< 50 m
ajouter
distances_centre
0-50
0
< 100 m
ajouter
distances_centre
0-100
0
< 200 m
ajouter
distances_centre
0-200
0
< 300 m
ajouter
distances_centre
0-300
0
< 400 m
ajouter
distances_centre
0-400
0
< 500 m
ajouter
distances_centre
0-500
0
< 1 km
ajouter
distances_centre
0-1000
0
< 2 km
ajouter
distances_centre
0-2000
0
< 5 km
ajouter
distances_centre
0-5000
0
Shops
Indifferent
vider
distances_commerces
0
Nearby
ajouter
distances_commerces
1
0
< 50 m
ajouter
distances_commerces
0-50
0
< 100 m
ajouter
distances_commerces
0-100
0
< 200 m
ajouter
distances_commerces
0-200
0
< 300 m
ajouter
distances_commerces
0-300
0
< 400 m
ajouter
distances_commerces
0-400
0
< 500 m
ajouter
distances_commerces
0-500
0
< 1 km
ajouter
distances_commerces
0-1000
0
< 2 km
ajouter
distances_commerces
0-2000
0
< 5 km
ajouter
distances_commerces
0-5000
0
Destination
Ski resort
Northern Alps
Southern Alps
Jura
The Massif Central
Pyrenees
Valais
Vosges
Accommodation
Surface
Indifferent
supprimer
surface
1
< 25 m²
ajouter
surface
0-25
0
25 - 35 m²
ajouter
surface
25-35
0
35 - 45 m²
ajouter
surface
35-45
0
45 - 55 m²
ajouter
surface
45-55
0
55 - 65 m²
ajouter
surface
55-65
0
65 - 75 m²
ajouter
surface
65-75
0
75 - 85 m²
ajouter
surface
75-85
0
85 - 100 m²
ajouter
surface
85-100
0
> 100 m²
ajouter
surface
100-0
0
Budget
Price accommodation
Indifferent
ajouter
prix_hebergement
0
1
< 200€
ajouter
prix_hebergement
200
0
< 300€
ajouter
prix_hebergement
300
0
< 400€
ajouter
prix_hebergement
400
0
< 500€
ajouter
prix_hebergement
500
0
< 750€
ajouter
prix_hebergement
750
0
< 1000€
ajouter
prix_hebergement
1000
0
< 1500€
ajouter
prix_hebergement
1500
0
< 2000€
ajouter
prix_hebergement
2000
0
< 3000€
ajouter
prix_hebergement
3000
0
< 5000€
ajouter
prix_hebergement
5000
0
Price people
Indifferent
ajouter
prix_personne
0
1
< 50€
ajouter
prix_personne
50
0
< 100€
ajouter
prix_personne
100
0
< 200€
ajouter
prix_personne
200
0
< 300€
ajouter
prix_personne
300
0
< 400€
ajouter
prix_personne
400
0
< 500€
ajouter
prix_personne
500
0
< 600€
ajouter
prix_personne
600
0
< 700€
ajouter
prix_personne
700
0
< 800€
ajouter
prix_personne
800
0
< 900€
ajouter
prix_personne
900
0
< 1000€
ajouter
prix_personne
1000
0
< 1500€
ajouter
prix_personne
1500
0
< 2000€
ajouter
prix_personne
2000
0
Resort info
Village altitude
Indifferent
ajouter
altitude_village
1
< 1000 m
ajouter
altitude_village
0-1000
0
1000 - 1500 m
ajouter
altitude_village
1000-1500
0
1500 - 2000 m
ajouter
altitude_village
1500-2000
0
> 2000 m
ajouter
altitude_village
2000-0
0
Resort maximum altitude
Indifferent
ajouter
altitude_max_domaine
1
> 1000 m
ajouter
altitude_max_domaine
1000
0
> 1500 m
ajouter
altitude_max_domaine
1500
0
> 2000 m
ajouter
altitude_max_domaine
2000
0
> 2500 m
ajouter
altitude_max_domaine
2500
0
> 3000 m
ajouter
altitude_max_domaine
3000
0
Km of groomed runs
Indifferent
ajouter
km_pistes
1
< 50 km
ajouter
km_pistes
0-50
0
50 - 100 km
ajouter
km_pistes
50-100
0
100 - 200 km
ajouter
km_pistes
100-200
0
> 200 km
ajouter
km_pistes
200-0
0
◄ Back

Search