Home

Northern Alps

Savoie

Paradiski

Rental holidays La Plagne

Ski chalet La Plagne
Ski chalet to La Plagne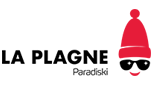 Don't miss the charm of a ski chalet ! Booking a chalet to La Plagne in the mountains Northern Alps (Savoie) will be memorable thanks to the charm and atmosphere of the mountains in the heart of the ski pistes.

To make your search more manageable we have a comprehensive catalogue for chalet rentals. Booking your accommodation is easy to La Plagne as well finding the services on offer and the equipment available.

Staying in a ski chalet will give an authentic and relaxing feel to your holidayto La Plagne. The resort of La Plagne offers numerous activities including : Snowpark, Sledge park, Airbag, Skiing by night, Half pipe...
Read more

x


Summary
show more options
Weather La Plagne
Thursday 02 December
Morning
-4°
Rains : 3mm
Altitude isotherme : 1400m
Wind : 28km/h ONO
Afternoon
-7°
Snow height : 0cm
Altitude pluie/neige : 500m
Wind : 10km/h NO
Friday 03 December
Morning
-13°
Rains : 0mm
Altitude isotherme : 100m
Wind : 33km/h N
Afternoon
-13°
Rains : 0mm
Altitude isotherme : 0m
Wind : 25km/h NNE
Saturday 04 December
Morning
-4°
Rains : 1mm
Altitude isotherme : 1000m
Wind : 20km/h O
Afternoon
-2°
Rains : 11mm
Altitude isotherme : 1700m
Wind : 45km/h O
Sunday 05 December
Morning
-8°
Rains : 6mm
Altitude isotherme : 800m
Wind : 42km/h ONO
Afternoon
-10°
Snow height : 1.6cm
Altitude pluie/neige : 300m
Wind : 30km/h ONO
Monday 06 December
Morning
-11°
Rains : 0mm
Altitude isotherme : 0m
Wind : 19km/h NNE
Afternoon
-11°
Rains : 0mm
Altitude isotherme : 0m
Wind : 25km/h NE
Tuesday 07 December
Morning
-7°
Rains : 0mm
Altitude isotherme : 0m
Wind : 29km/h NE
Afternoon
-6°
Rains : 0mm
Altitude isotherme : 0m
Wind : 41km/h NE
Wednesday 08 December
Morning
0°
Rains : 0mm
Altitude isotherme : 600m
Wind : 27km/h NE
Afternoon
0°
Rains : 0mm
Altitude isotherme : 500m
Wind : 18km/h NNE