Ski-Planet

Chalet rental

Chalet rental Northern Alps

Rental holidays La Clusaz

Chalet rental La Clusaz
Chalet rental La Clusaz


x



Filter
Rental Chalet La Clusaz
0 results found
The search engine didn't find an accommodation for your request. Maybe, you can try to enlarge your search. You don't find it? Contact our booking desk by phone: 33 (0)4 79 22 15 68 or by email.

Other results
to La Clusaz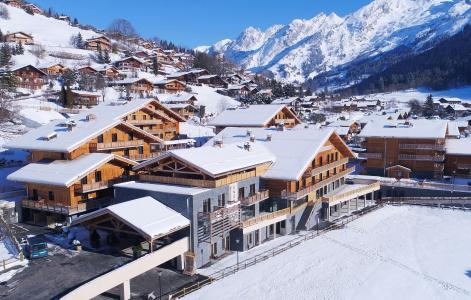 Strengths

7.9
/10

50m from ski slopes

Sauna

Hammam

Body care (extra charges)

TV

Internet access

Bed linen included

Pets (extra charges)
Description
Services
Resort
Map
At the heart of an exceptional and protected site in Haute-Savoie, this complex prestige Mendi Alde consists of 178 accommodations. The residence is at 5 minutes from the village of Clusaz and proposes high quality services. This set of accommodation is connected with the ski lifts of Bossonnet by a footbridge allowing a direct access to slopes. The site benefits from traditional architecture of chalets, with balconies and terraces. The south exposure allows a maximal period of sunshine, and a magnificent view over the Massif of Aravis. Immediate closeness of the conveniences.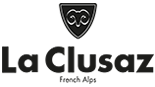 Altitude
: 1100m

7.8

/10 - 4 reviews -

Read reviews
1 Cable car(s)
6 Gondola(s)
25 Chair lift(s)
41 Ski lift(s)
Altitude : 1000m - 2600m
Opened : from 10/12 to 30/04
Ski area : Massif des Aravis
222 km of groomed runs
70 km of cross country runs
Ma station préférée
pour un séjour au ski réussi !
Ski chalet to La Clusaz
Don't miss the charm of a ski chalet ! Booking a chalet to La Clusaz in the mountains Northern Alps (Haute Savoie) will be memorable thanks to the charm and atmosphere of the mountains in the heart of the ski pistes.

To make your search more manageable we have a comprehensive catalogue for chalet rentals. Booking your accommodation is easy to La Clusaz as well finding the services on offer and the equipment available.

Staying in a ski chalet will give an authentic and relaxing feel to your holidayto La Clusaz. The resort of La Clusaz offers numerous activities including : Langlauf, Snowpark, Cross Country skiing, Sledge park, Snowscoot...
Summary
show more options
Location / Distance
Ski slopes
Indifferent
vider
distances_pistes
0
Ski-in/ski-out & foot of the slopes
ajouter
distances_pistes
1
0
< 50 m
ajouter
distances_pistes
0-50
0
< 100 m
ajouter
distances_pistes
0-100
0
< 200 m
ajouter
distances_pistes
0-200
0
< 300 m
ajouter
distances_pistes
0-300
0
< 400 m
ajouter
distances_pistes
0-400
0
< 500 m
ajouter
distances_pistes
0-500
0
< 1 km
ajouter
distances_pistes
0-1000
0
< 2 km
ajouter
distances_pistes
0-2000
0
< 5 km
ajouter
distances_pistes
0-5000
0
Ski lifts
Indifferent
vider
distances_remontees
0
Ski lifts base
ajouter
distances_remontees
1
0
< 50 m
ajouter
distances_remontees
0-50
0
< 100 m
ajouter
distances_remontees
0-100
0
< 200 m
ajouter
distances_remontees
0-200
0
< 300 m
ajouter
distances_remontees
0-300
0
< 400 m
ajouter
distances_remontees
0-400
0
< 500 m
ajouter
distances_remontees
0-500
0
< 1 km
ajouter
distances_remontees
0-1000
0
< 2 km
ajouter
distances_remontees
0-2000
0
< 5 km
ajouter
distances_remontees
0-5000
0
Ski school
Indifferent
vider
distances_ecole
0
Nearby
ajouter
distances_ecole
1
0
< 50 m
ajouter
distances_ecole
0-50
0
< 100 m
ajouter
distances_ecole
0-100
0
< 200 m
ajouter
distances_ecole
0-200
0
< 300 m
ajouter
distances_ecole
0-300
0
< 400 m
ajouter
distances_ecole
0-400
0
< 500 m
ajouter
distances_ecole
0-500
0
< 1 km
ajouter
distances_ecole
0-1000
0
< 2 km
ajouter
distances_ecole
0-2000
0
< 5 km
ajouter
distances_ecole
0-5000
0
Nursery
Indifferent
vider
distances_garderie
0
Nearby
ajouter
distances_garderie
1
0
< 50 m
ajouter
distances_garderie
0-50
0
< 100 m
ajouter
distances_garderie
0-100
0
< 200 m
ajouter
distances_garderie
0-200
0
< 300 m
ajouter
distances_garderie
0-300
0
< 400 m
ajouter
distances_garderie
0-400
0
< 500 m
ajouter
distances_garderie
0-500
0
< 1 km
ajouter
distances_garderie
0-1000
0
< 2 km
ajouter
distances_garderie
0-2000
0
< 5 km
ajouter
distances_garderie
0-5000
0
Resort center
Indifferent
vider
distances_centre
0
Nearby
ajouter
distances_centre
1
0
< 50 m
ajouter
distances_centre
0-50
0
< 100 m
ajouter
distances_centre
0-100
0
< 200 m
ajouter
distances_centre
0-200
0
< 300 m
ajouter
distances_centre
0-300
0
< 400 m
ajouter
distances_centre
0-400
0
< 500 m
ajouter
distances_centre
0-500
0
< 1 km
ajouter
distances_centre
0-1000
0
< 2 km
ajouter
distances_centre
0-2000
0
< 5 km
ajouter
distances_centre
0-5000
0
Shops
Indifferent
vider
distances_commerces
0
Nearby
ajouter
distances_commerces
1
0
< 50 m
ajouter
distances_commerces
0-50
0
< 100 m
ajouter
distances_commerces
0-100
0
< 200 m
ajouter
distances_commerces
0-200
0
< 300 m
ajouter
distances_commerces
0-300
0
< 400 m
ajouter
distances_commerces
0-400
0
< 500 m
ajouter
distances_commerces
0-500
0
< 1 km
ajouter
distances_commerces
0-1000
0
< 2 km
ajouter
distances_commerces
0-2000
0
< 5 km
ajouter
distances_commerces
0-5000
0
Destination
Ski resort
Northern Alps
Southern Alps
Jura
The Massif Central
Bernese Oberland
Piedmont
Pyrenees
Valais
Vosges
Accommodation
Surface
Indifferent
supprimer
surface
1
< 25 m²
ajouter
surface
0-25
0
25 - 35 m²
ajouter
surface
25-35
0
35 - 45 m²
ajouter
surface
35-45
0
45 - 55 m²
ajouter
surface
45-55
0
55 - 65 m²
ajouter
surface
55-65
0
65 - 75 m²
ajouter
surface
65-75
0
75 - 85 m²
ajouter
surface
75-85
0
85 - 100 m²
ajouter
surface
85-100
0
> 100 m²
ajouter
surface
100-0
0
Budget
Price accommodation
Indifferent
ajouter
prix_hebergement
0
1
< 200€
ajouter
prix_hebergement
200
0
< 300€
ajouter
prix_hebergement
300
0
< 400€
ajouter
prix_hebergement
400
0
< 500€
ajouter
prix_hebergement
500
0
< 750€
ajouter
prix_hebergement
750
0
< 1000€
ajouter
prix_hebergement
1000
0
< 1500€
ajouter
prix_hebergement
1500
0
< 2000€
ajouter
prix_hebergement
2000
0
< 3000€
ajouter
prix_hebergement
3000
0
< 5000€
ajouter
prix_hebergement
5000
0
Price people
Indifferent
ajouter
prix_personne
0
1
< 50€
ajouter
prix_personne
50
0
< 100€
ajouter
prix_personne
100
0
< 200€
ajouter
prix_personne
200
0
< 300€
ajouter
prix_personne
300
0
< 400€
ajouter
prix_personne
400
0
< 500€
ajouter
prix_personne
500
0
< 600€
ajouter
prix_personne
600
0
< 700€
ajouter
prix_personne
700
0
< 800€
ajouter
prix_personne
800
0
< 900€
ajouter
prix_personne
900
0
< 1000€
ajouter
prix_personne
1000
0
< 1500€
ajouter
prix_personne
1500
0
< 2000€
ajouter
prix_personne
2000
0
Resort info
Village altitude
Indifferent
ajouter
altitude_village
1
< 1000 m
ajouter
altitude_village
0-1000
0
1000 - 1500 m
ajouter
altitude_village
1000-1500
0
1500 - 2000 m
ajouter
altitude_village
1500-2000
0
> 2000 m
ajouter
altitude_village
2000-0
0
Resort maximum altitude
Indifferent
ajouter
altitude_max_domaine
1
> 1000 m
ajouter
altitude_max_domaine
1000
0
> 1500 m
ajouter
altitude_max_domaine
1500
0
> 2000 m
ajouter
altitude_max_domaine
2000
0
> 2500 m
ajouter
altitude_max_domaine
2500
0
> 3000 m
ajouter
altitude_max_domaine
3000
0
Km of groomed runs
Indifferent
ajouter
km_pistes
1
< 50 km
ajouter
km_pistes
0-50
0
50 - 100 km
ajouter
km_pistes
50-100
0
100 - 200 km
ajouter
km_pistes
100-200
0
> 200 km
ajouter
km_pistes
200-0
0
◄ Back

Search
Weather La Clusaz
Monday 06 February
Morning
-10°
Rains : 0mm
Altitude isotherme : 0m
Wind : 32km/h 32
Afternoon
1°
Rains : 0mm
Altitude isotherme : 1600m
Wind : 13km/h 119
Tuesday 07 February
Morning
-12°
Rains : 0mm
Altitude isotherme : 0m
Wind : 51km/h 131
Afternoon
0°
Rains : 0mm
Altitude isotherme : 1400m
Wind : 49km/h 119
Wednesday 08 February
Morning
-11°
Rains : 0mm
Altitude isotherme : 0m
Wind : 18km/h 136
Afternoon
-1°
Rains : 0mm
Altitude isotherme : 1300m
Wind : 21km/h 161
Thursday 09 February
Morning
-12°
Rains : 0mm
Altitude isotherme : 0m
Wind : 26km/h 127
Afternoon
-2°
Rains : 0mm
Altitude isotherme : 1100m
Wind : 17km/h 166
Friday 10 February
Morning
-12°
Rains : 0mm
Altitude isotherme : 0m
Wind : 20km/h 53
Afternoon
-1°
Rains : 0mm
Altitude isotherme : 1300m
Wind : 25km/h 29
Saturday 11 February
Morning
-8°
Rains : 0mm
Altitude isotherme : 200m
Wind : 18km/h 53
Afternoon
4°
Rains : 0mm
Altitude isotherme : 2000m
Wind : 7km/h 192
Sunday 12 February
Morning
-5°
Rains : 0mm
Altitude isotherme : 700m
Wind : 24km/h 57
Afternoon
7°
Rains : 0mm
Altitude isotherme : 2500m
Wind : 23km/h 39