Ski-Planet

Northern Alps

Haute Savoie

Massif des Aravis

Rental holidays La Clusaz

Ski apartment rental La Clusaz
ski apartment rental to La Clusaz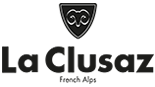 Are you looking to rent an apartment in the mountains? We specialise in skiing holidays and have wide range of accommodation to La Clusaz which you can view on our website.

Each apartment at to La Clusaz in the mountains Northern Alps (Haute Savoie) offers home comforts. You can compare the price of each accommodation and find the skiing rental which best suits your needs and budget.

Book right now and have an enjoyable holiday to La Clusaz. The resort of La Clusaz offers numerous activities including: Yooner, Langlauf, Snowpark, Snowscoot, Sledge park...
Read more

x


1 People
2 people
3 people
4 people
5 people
6 people
7 people
8 people
9 people
10 people
11 people
12 people
13 people
14 people
15 people
16 people
17 people
>18 people

Filter
Ski apartment rental La Clusaz
1 results found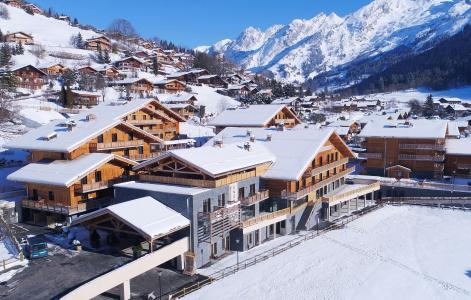 Strengths

7.9
/10

50m from ski slopes

Sauna

Hammam

Body care (extra charges)

TV

Internet access

Bed linen included

Pets (extra charges)
Description
Services
Resort info
Map
At the heart of an exceptional and protected site in Haute-Savoie, this complex prestige Mendi Alde consists of 178 accommodations. The residence is at 5 minutes from the village of Clusaz and proposes high quality services. This set of accommodation is connected with the ski lifts of Bossonnet by a footbridge allowing a direct access to slopes. The site benefits from traditional architecture of chalets, with balconies and terraces. The south exposure allows a maximal period of sunshine, and a magnificent view over the Massif of Aravis. Immediate closeness of the conveniences.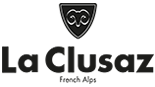 Altitude
: 1100m

7.8

/10 - 4 reviews -

Read reviews
1 Cable car(s)
6 Gondola(s)
25 Chair lift(s)
41 Ski lift(s)
Altitude : 1000m - 2600m
Opened : from 04/12 to 01/05
Ski area : Massif des Aravis
222 km of groomed runs
70 km of cross country runs
Summary
show more options
Location / Distance
Ski slopes
Ski-in/ski-out & foot of the slopes
0
Destination
Department
04 - Alpes de Haute Provence
64 - Pyrénées Atlantiques
Ski resort
Northern Alps
Le Grand Bornand Chinaillon
Saint Martin de Belleville
Morillon 1100 Les Esserts
Saint Colomban des Villards
Saint Martin de Belleville
Southern Alps
Serre Chevalier 1350 Chantemerle
Serre Chevalier 1400 Villeneuve
Serre Chevalier 1500 Le Monêtier-les-Bains
Serre Chevalier 1200 Briançon
Jura
The Massif Central
Bernese Oberland
Piedmont
Pyrenees
Valais
Vosges
Accommodation
N° People
1
2
3
4
5
6
7
8
9
10
11
12
13
14
15
16
17
>18
Services
Services
Access for disabled people
Budget
School holidays
United Kingdom / New Year
United Kingdom / February
Resort info
Ski area
Alpe d'Huez Grand Domaine Ski
Cauterets - Cirque du Lys
Grand Ski (Barèges-La Mongie + Luz-Ardiden + Cauterets)
La Rosière - San Bernardo
La Toussuire - Les Bottières
Les Arcs/Peisey-Vallandry
Les Menuires - Saint Martin
Montgenèvre/Mont de la Lune
Weather La Clusaz
Monday 03 October
Morning
4°
Rains : 0mm
Altitude isotherme : 2000m
Wind : 18km/h 51
Afternoon
16°
Rains : 0mm
Altitude isotherme : 3800m
Wind : 31km/h 22
Tuesday 04 October
Morning
4°
Rains : 0mm
Altitude isotherme : 2000m
Wind : 12km/h 136
Afternoon
18°
Rains : 0mm
Altitude isotherme : 4100m
Wind : 15km/h 188
Wednesday 05 October
Morning
5°
Rains : 0mm
Altitude isotherme : 2200m
Wind : 24km/h 159
Afternoon
18°
Rains : 0mm
Altitude isotherme : 4100m
Wind : 33km/h 192
Thursday 06 October
Morning
4°
Rains : 0mm
Altitude isotherme : 2000m
Wind : 12km/h 109
Afternoon
18°
Rains : 0mm
Altitude isotherme : 4100m
Wind : 26km/h 29
Friday 07 October
Morning
5°
Rains : 0mm
Altitude isotherme : 2200m
Wind : 23km/h 149
Afternoon
17°
Rains : 0mm
Altitude isotherme : 4000m
Wind : 21km/h 197
Saturday 08 October
Morning
5°
Rains : 0mm
Altitude isotherme : 2200m
Wind : 11km/h 64
Afternoon
17°
Rains : 0mm
Altitude isotherme : 4000m
Wind : 10km/h 181
Sunday 09 October
Morning
5°
Rains : 0mm
Altitude isotherme : 2200m
Wind : 23km/h 147
Afternoon
17°
Rains : 0mm
Altitude isotherme : 4000m
Wind : 28km/h 186