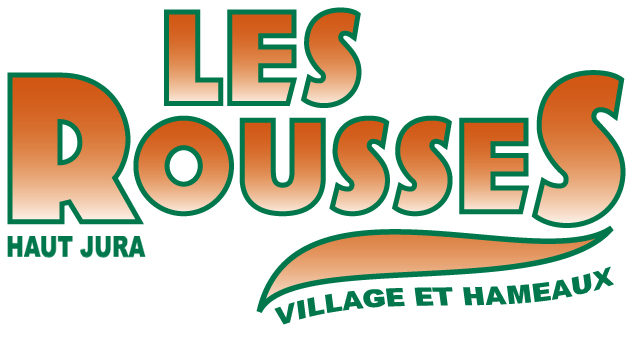 Jura

Les Rousses

50 Slopes km
Book your ideal skiing holiday within your budget at our resort Les Rousses which is situated in the mountains Jura, Jura.

We are offering a wide range of choices to make your stay an exceptional value for money. Les Rousses is a resort where you will appreciate the beautiful landscape and skiing slopes.

Before choosing to Les Rousses, you will be able to find a location which is right for you : our website has a large selection of criteria which will allow you to book the perfect holiday. The resort of Les Rousses offers numerous activities including: Ski Joëring, Sledge park, Boarder Cross, Airbag, Biathlon...
Resort info Les Rousses
Your ski destination

x


1 People
2 people
3 people
4 people
5 people
6 people
7 people
8 people
9 people
10 people
11 people
12 people
13 people
14 people
15 people
16 people
17 people
>18 people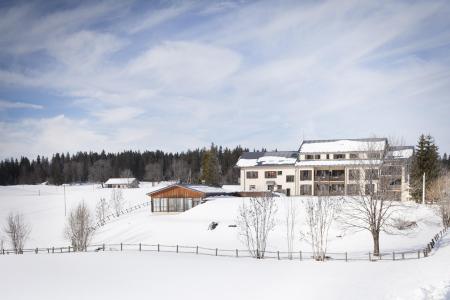 Strengths

7.9
/10
TV

Pets
Internet access

Parking
Description
Services
Special Deals
Resort info
Map
The residence Les Clarines is situated in the municipality of Les Rousses in the heart of the Jura, France and a few kilometres from Switzerland. The resort of Les Rousses (suitable for skiers of all ages) is renowned for its cross-country skiing and for its preserved and quiet environment, at a perfect altitude (1120m to 1680m). During both summer and winter the natural lakes, rivers, pastures and blooms, shady woods are ideal for enjoyable family walks or for hiking in this resort of Les Rousses, Jura, France. Facilities in the traditional setting of Les Clarines are of high standard. This typical and old fashioned farm, was renovated and is now a holiday residence built in an authentic style. It is situated about 1km from the centre and 4km from the alpine and nordic pistes: the free ski bus stop is 50m away (available until March). Cross-country skiing is available next to the residence depending on snow coverage.
EARLY BOOKING
- 20 % less (not cumulative) for a stay 7 nights minimal booked before the 29/09/2021 for an arrival between 04/12/2021 and 15/04/2022

Summary
show more options
Location / Distance
Ski slopes
Ski-in/ski-out & foot of the slopes
0
Destination
Department
04 - Alpes de Haute Provence
Ski resort
Northern Alps
Le Grand Bornand Chinaillon
Saint Martin de Belleville
Morillon 1100 Les Esserts
Saint Colomban des Villards
Saint Martin de Belleville
Southern Alps
Serre Chevalier 1350 Chantemerle
Serre Chevalier 1400 Villeneuve
Serre Chevalier 1500 Le Monêtier-les-Bains
Serre Chevalier 1200 Briançon
Jura
The Massif Central
Bernese Oberland
Pyrenees
Valais
Vosges
Accommodation
N° People
1
2
3
4
5
6
7
8
9
10
11
12
13
14
15
16
17
>18
Services
Services
Access for disabled people
Budget
School holidays
United Kingdom / New Year
United Kingdom / February
Resort info
Ski area
Alpe d'Huez Grand Domaine Ski
Cauterets - Cirque du Lys
Grand Ski (Barèges-La Mongie + Luz-Ardiden + Cauterets)
La Rosière - San Bernardo
La Toussuire - Les Bottières
Les Arcs/Peisey-Vallandry
Les Menuires - Saint Martin
Montgenèvre/Mont de la Lune
Weather Les Rousses
Friday 17 September
Morning
13°
Rains : 0mm
Altitude isotherme : 3400m
Wind : 13km/h ENE
Afternoon
11°
Rains : 0mm
Altitude isotherme : 3500m
Wind : 4km/h E
Saturday 18 September
Morning
13°
Rains : 0mm
Altitude isotherme : 3800m
Wind : 17km/h ENE
Afternoon
12°
Rains : 0mm
Altitude isotherme : 3500m
Wind : 5km/h NE
Sunday 19 September
Morning
13°
Rains : 0mm
Altitude isotherme : 3400m
Wind : 17km/h E
Afternoon
9°
Rains : 7mm
Altitude isotherme : 3000m
Wind : 16km/h O
Monday 20 September
Morning
8°
Rains : 0mm
Altitude isotherme : 2700m
Wind : 12km/h ONO
Afternoon
8°
Rains : 1mm
Altitude isotherme : 2700m
Wind : 9km/h O
Tuesday 21 September
Morning
9°
Rains : 0mm
Altitude isotherme : 2600m
Wind : 26km/h NE
Afternoon
8°
Rains : 0mm
Altitude isotherme : 2700m
Wind : 33km/h NE
Wednesday 22 September
Morning
8°
Rains : 0mm
Altitude isotherme : 3300m
Wind : 37km/h ENE
Afternoon
9°
Rains : 0mm
Altitude isotherme : 3400m
Wind : 13km/h ENE
Thursday 23 September
Morning
8°
Rains : 0mm
Altitude isotherme : 3600m
Wind : 14km/h OSO
Afternoon
7°
Rains : 0mm
Altitude isotherme : 3500m
Wind : 26km/h O