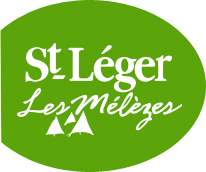 Ski resort Saint-Léger-les-Mélèzes
Saint-Léger-les-Mélèzes resort opening date will soon be available.
St-Léger-les-Mélèzes is situated at an altitude ranging from 1250m at the foot of a skiing area to 2000m on the highest point. It offers different mountain on different levels and over 750m for the most informed amateurs of gliding activities. St-Léger-les-Mélèzes, Alps benefits from a large coverage of natural snow and snow making machines allows about 60% of coverage to the delight of skiers in this family friendly resort who can enjoy 24km of pistes throughout the season. Also available to discover is hiking with rackets on in Champsaur and the magnificent surrounding landscapes!
They traveled for you!
7.5/10
10 reviews
Read customers' opinions