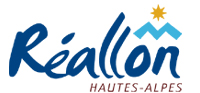 Ski resort Réallon
Réallon resort opening date will soon be available.
Réallon is situated in a natural mountain setting, overlooking the Serre-Ponçon lake and next to the Parc National des Ecrins. It is located north-east, at an altitude of 1560m and quality snow is guaranteed on its 30km long pistes. Facilities from Aiguilles de Chabrières include artificial snow for a calm return to accommodation. Réallon offers the modern architecture of a small mountain village, a friendly welcome, a preserved environment, sunny area (south part of the Alps), an unforgettable stay! Also available are dog sledding, horse drawn sledding, hiking with rackets on... For a fantastic stay!
They traveled for you!
7.4/10
30 reviews
Read customers' opinions