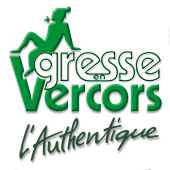 Ski resort Gresse en Vercors
Gresse en Vercors resort opening date will soon be available.
Gresse en Vercors is situated at the foot of Grand Veymont, the highest mountain top of the Vercors (2341m) with a delightful setting. It is the ideal location for families and offers activities for everyone to enjoy. The highest village in the mountain between Trièves and Vercors is in the heart of an authentic landscape not far from one of the 7 wonders of Dauphiné: the Mont Aiguille. Many activities are available and include ski joëring, dog sledding... for an enjoyable stay in a family friendly resort.
They traveled for you!
7.2/10
142 reviews
Read customers' opinions