ski pass to Cauterets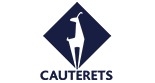 Don't hesitate to book your ski pass when you reserve your accommodation or before you leave for Cauterets in order to take advantage of our discount and make your planning easier.

A ski pass is compulsory for use on the ski lifts of Cauterets in the mountains Pyrenees (Hautes Pyrénées), and without the use of the ski lift you will not be able to access the ski slopes.

The ski pass for of Cauterets will allow you to enjoy the snow slopes fully throughout your holiday and have a memorable time. The resort of Cauterets offers numerous activities including : Snowpark, Sledge park, Cross Country skiing, Free Style...
Read more

x


1 People
2 people
3 people
4 people
5 people
6 people
7 people
8 people
9 people
10 people
11 people
12 people
13 people
14 people
15 people
16 people
17 people
>18 people

Filter
Ski pass Cauterets
1 results found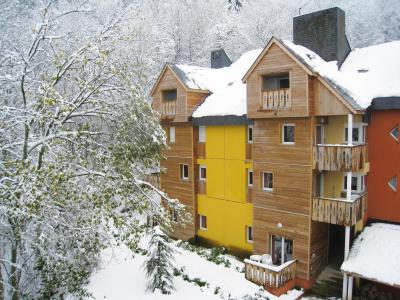 Strengths

7.4
/10

Swimming pool

Jacuzzi

Sauna (extra charges)

Hammam (extra charges)

Body care

Fitness

TV

Internet access (extra charges)
Description
Services
Special Deals
Resort info
Map
This residential Lagrange complex "le Domaine des 100 Lacs", Cauterets, Pyrénées, France comprises of three 5-storey buildings (with lift). The residence is built with wood, stone and slate in a traditional Pyrenean style. The residence "Le Domaine des 100 Lacs", Cauterets, Pyrenees, France is situated at about 1500m from the cable car of the Lys and 1000m from the centre of the ski resort of Cauterets. You will take advantage of a free access at the indoor/outdoor swimming pool.
SPECIAL OFFER (not cumulative)
-
15 % less
for a 2 weeks minimum stay
from 27/08/2022 to 04/11/2022
-
35 % less
for a 3 weeks minimum stay
from 27/08/2022 to 04/11/2022
-
40 % less
for a 4 weeks minimum stay
from 27/08/2022 to 04/11/2022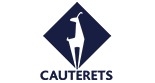 Altitude
: 1350m

7.6

/10 - 48 reviews -

Read reviews
2 Cable car(s)
4 Chair lift(s)
3 Ski lift(s)
Altitude : 1350m - 2350m
Opened : from 03/12 to 23/04
Ski area : Cauterets - Cirque du Lys
36 km of groomed runs
36 km of cross country runs
Summary
show more options
Package
Package
Accom. + Skipasses + Equipment
Location / Distance
Ski slopes
Ski-in/ski-out & foot of the slopes
0
Destination
Department
04 - Alpes de Haute Provence
64 - Pyrénées Atlantiques
Ski resort
Northern Alps
Le Grand Bornand Chinaillon
Saint Martin de Belleville
Morillon 1100 Les Esserts
Saint Colomban des Villards
Saint Martin de Belleville
Southern Alps
Serre Chevalier 1350 Chantemerle
Serre Chevalier 1400 Villeneuve
Serre Chevalier 1500 Le Monêtier-les-Bains
Serre Chevalier 1200 Briançon
Jura
The Massif Central
Bernese Oberland
Piedmont
Pyrenees
Valais
Vosges
Accommodation
N° People
1
2
3
4
5
6
7
8
9
10
11
12
13
14
15
16
17
>18
Services
Services
Access for disabled people
Budget
School holidays
United Kingdom / New Year
United Kingdom / February
Resort info
Ski area
Alpe d'Huez Grand Domaine Ski
Cauterets - Cirque du Lys
Grand Ski (Barèges-La Mongie + Luz-Ardiden + Cauterets)
La Rosière - San Bernardo
La Toussuire - Les Bottières
Les Arcs/Peisey-Vallandry
Les Menuires - Saint Martin
Montgenèvre/Mont de la Lune
Weather Cauterets
Tuesday 04 October
Morning
7°
Rains : 0mm
Altitude isotherme : 2900m
Wind : 17km/h 257
Afternoon
22°
Rains : 0mm
Altitude isotherme : 5100m
Wind : 14km/h 303
Wednesday 05 October
Morning
8°
Rains : 0mm
Altitude isotherme : 3000m
Wind : 27km/h 221
Afternoon
23°
Rains : 0mm
Altitude isotherme : 5300m
Wind : 17km/h 237
Thursday 06 October
Morning
7°
Rains : 0mm
Altitude isotherme : 2900m
Wind : 19km/h 135
Afternoon
19°
Rains : 0mm
Altitude isotherme : 4700m
Wind : 20km/h 90
Friday 07 October
Morning
7°
Rains : 0mm
Altitude isotherme : 2900m
Wind : 10km/h 216
Afternoon
19°
Rains : 0mm
Altitude isotherme : 4700m
Wind : 12km/h 80
Saturday 08 October
Morning
8°
Rains : 0mm
Altitude isotherme : 3000m
Wind : 7km/h 159
Afternoon
19°
Rains : 0mm
Altitude isotherme : 4700m
Wind : 16km/h 77
Sunday 09 October
Morning
10°
Rains : 0mm
Altitude isotherme : 3300m
Wind : 40km/h 194
Afternoon
20°
Rains : 0mm
Altitude isotherme : 4800m
Wind : 34km/h 218
Monday 10 October
Morning
9°
Rains : 6mm
Altitude isotherme : 3200m
Wind : 10km/h 147
Afternoon
13°
Rains : 0mm
Altitude isotherme : 3800m
Wind : 13km/h 23