Ski-Planet

Northern Alps

Savoie

Espace Diamant

Rental holidays Les Saisies

Special offer ski Les Saisies
Promo ski to Les Saisies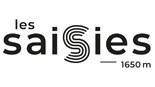 As soon as a special ski offer to Les Saisies in the mountains Northern Alps (Savoie) is announced, you will be able to make a reservation.

The availability is often limited; so early bookers will benefit from these special offers Les Saisies.

Don't hesitate to book online and with a few easy steps, you will save time and money, which you will be able to spend in the resort of Les Saisies. These special offers are subject to change according to the time of booking and the availablity in the residence at the time. The resort of Les Saisies offers numerous activities including: Cross Country skiing, Ski Joëring, Langlauf...
Read more

x


Special offer ski Les Saisies
71 results found
Summary
show more options
◄ Back

Search
Weather Les Saisies
Monday 22 May
Morning
8°
Rains : 0mm
Altitude isotherme : 2800m
Wind : 45km/h 105
Afternoon
19°
Rains : 0mm
Altitude isotherme : 4500m
Wind : 14km/h 225
Tuesday 23 May
Morning
5°
Rains : 0mm
Altitude isotherme : 2400m
Wind : 17km/h 76
Afternoon
19°
Rains : 1mm
Altitude isotherme : 4500m
Wind : 17km/h 275
Wednesday 24 May
Morning
5°
Rains : 0mm
Altitude isotherme : 2400m
Wind : 21km/h 137
Afternoon
17°
Rains : 0mm
Altitude isotherme : 4200m
Wind : 16km/h 255
Thursday 25 May
Morning
3°
Rains : 0mm
Altitude isotherme : 2100m
Wind : 21km/h 146
Afternoon
18°
Rains : 1mm
Altitude isotherme : 4300m
Wind : 19km/h 165
Friday 26 May
Morning
5°
Rains : 0mm
Altitude isotherme : 2400m
Wind : 23km/h 90
Afternoon
20°
Rains : 0mm
Altitude isotherme : 4600m
Wind : 13km/h 270
Saturday 27 May
Morning
8°
Rains : 0mm
Altitude isotherme : 2800m
Wind : 31km/h 110
Afternoon
19°
Rains : 0mm
Altitude isotherme : 4500m
Wind : 19km/h 216
Sunday 28 May
Morning
5°
Rains : 0mm
Altitude isotherme : 2400m
Wind : 21km/h 142
Afternoon
17°
Rains : 0mm
Altitude isotherme : 4200m
Wind : 16km/h 235