Ski-Planet

Valais

Les Portes du Soleil

Rental holidays Champéry

Ski apartment rental Champéry
ski apartment rental to Champéry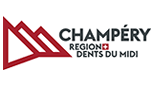 Are you looking to rent an apartment in the mountains? We specialise in skiing holidays and have wide range of accommodation to Champéry which you can view on our website.

Each apartment at to Champéry in the mountains Valais (Switzerland) offers home comforts. You can compare the price of each accommodation and find the skiing rental which best suits your needs and budget.

Book right now and have an enjoyable holiday to Champéry. The resort of Champéry offers numerous activities including: Sledge park, Cross Country skiing...
Read more

x


1 People
2 people
3 people
4 people
5 people
6 people
7 people
8 people
9 people
10 people
11 people
12 people
13 people
14 people
15 people
16 people
17 people
>18 people

Filter
Ski apartment rental Champéry
0 results found

9.5/10
- 1 reviews
The search engine didn't find an accommodation for your request. Maybe, you can try to enlarge your search. You don't find it? Contact our booking desk by phone: 33 (0)4 79 22 15 68 or by email.
Summary
show more options
Location / Distance
Ski slopes
Ski-in/ski-out & foot of the slopes
0
Destination
Department
04 - Alpes de Haute Provence
64 - Pyrénées Atlantiques
Ski resort
Northern Alps
Le Grand Bornand Chinaillon
Saint Martin de Belleville
Morillon 1100 Les Esserts
Saint Colomban des Villards
Saint Martin de Belleville
Southern Alps
Serre Chevalier 1350 Chantemerle
Serre Chevalier 1400 Villeneuve
Serre Chevalier 1500 Le Monêtier-les-Bains
Serre Chevalier 1200 Briançon
Jura
The Massif Central
Bernese Oberland
Piedmont
Pyrenees
Valais
Vosges
Accommodation
N° People
1
2
3
4
5
6
7
8
9
10
11
12
13
14
15
16
17
>18
Services
Services
Access for disabled people
Budget
School holidays
United Kingdom / New Year
United Kingdom / February
Resort info
Ski area
Alpe d'Huez Grand Domaine Ski
Cauterets - Cirque du Lys
Grand Ski (Barèges-La Mongie + Luz-Ardiden + Cauterets)
La Rosière - San Bernardo
La Toussuire - Les Bottières
Les Arcs/Peisey-Vallandry
Les Menuires - Saint Martin
Montgenèvre/Mont de la Lune