Ski-Planet

Special ski offers

Rental to Auron

Résidence Prestige Le Mont d'Auron
Special offers Résidence Prestige Le Mont d'Auron in Auron


x

sat 23 Mar.
-
sat 30 Mar.

Search summary
Résidence Prestige Le Mont d'Auron

x
sat. 23 Mar. 2024

x
1 week

x
Delete all

Filter
Good deals to Auron
1 results found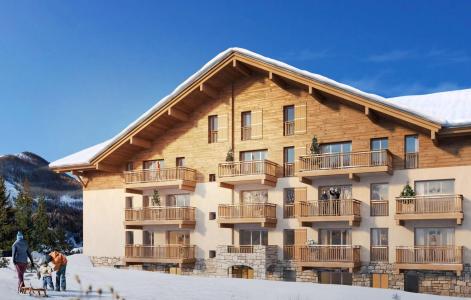 Strengths

100m from ski slopes

Swimming pool

Sauna (extra charges)

Hammam (extra charges)

TV

Internet access

Bed linen included

Pets (extra charges, on request)
Description
Services
Resort
Map
Offering a warm and authentic environment, the Residence Prestige Odalys Le Mont d'Auron enjoys a setting conducive to escape and relaxation in the mountains. After your days of running down the slopes of the Auron ski area, 100 m from the residence, head to the residence's wellness area to taste the pleasures of relaxation: indoor heated pool, sauna/hammam (with participation). You will also enjoy breathtaking views of the omnipresent mountain. On one side the summit of Auron and its magnificent fir forest and of the other, the peaks of Las Donnas and Bercha.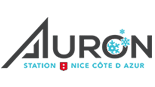 Altitude
: 1600m

5.6

/10 - 2 reviews -

Read reviews
1 Funicular(s)
3 Cable car(s)
2 Gondola(s)
18 Chair lift(s)
18 Ski lift(s)
Altitude : 1600m - 2603m
Opened : from 09/12 to 23/04
Ski area : Le Mercantour
255 km of groomed runs
50 km of cross country runs
Summary
Résidence Prestige Le Mont d'Auron

x
sat. 23 Mar. 2024

x
1 week

x
Delete all
show more options
Location / Distance
Ski slopes
Indifferent
vider
distances_pistes
0
Ski-in/ski-out & foot of the slopes
ajouter
distances_pistes
1
0
< 50 m
ajouter
distances_pistes
0-50
0
< 100 m
ajouter
distances_pistes
0-100
0
< 200 m
ajouter
distances_pistes
0-200
0
< 300 m
ajouter
distances_pistes
0-300
0
< 400 m
ajouter
distances_pistes
0-400
0
< 500 m
ajouter
distances_pistes
0-500
0
< 1 km
ajouter
distances_pistes
0-1000
0
< 2 km
ajouter
distances_pistes
0-2000
0
< 5 km
ajouter
distances_pistes
0-5000
0
Ski lifts
Indifferent
vider
distances_remontees
0
Ski lifts base
ajouter
distances_remontees
1
0
< 50 m
ajouter
distances_remontees
0-50
0
< 100 m
ajouter
distances_remontees
0-100
0
< 200 m
ajouter
distances_remontees
0-200
0
< 300 m
ajouter
distances_remontees
0-300
0
< 400 m
ajouter
distances_remontees
0-400
0
< 500 m
ajouter
distances_remontees
0-500
0
< 1 km
ajouter
distances_remontees
0-1000
0
< 2 km
ajouter
distances_remontees
0-2000
0
< 5 km
ajouter
distances_remontees
0-5000
0
Ski school
Indifferent
vider
distances_ecole
0
Nearby
ajouter
distances_ecole
1
0
< 50 m
ajouter
distances_ecole
0-50
0
< 100 m
ajouter
distances_ecole
0-100
0
< 200 m
ajouter
distances_ecole
0-200
0
< 300 m
ajouter
distances_ecole
0-300
0
< 400 m
ajouter
distances_ecole
0-400
0
< 500 m
ajouter
distances_ecole
0-500
0
< 1 km
ajouter
distances_ecole
0-1000
0
< 2 km
ajouter
distances_ecole
0-2000
0
< 5 km
ajouter
distances_ecole
0-5000
0
Nursery
Indifferent
vider
distances_garderie
0
Nearby
ajouter
distances_garderie
1
0
< 50 m
ajouter
distances_garderie
0-50
0
< 100 m
ajouter
distances_garderie
0-100
0
< 200 m
ajouter
distances_garderie
0-200
0
< 300 m
ajouter
distances_garderie
0-300
0
< 400 m
ajouter
distances_garderie
0-400
0
< 500 m
ajouter
distances_garderie
0-500
0
< 1 km
ajouter
distances_garderie
0-1000
0
< 2 km
ajouter
distances_garderie
0-2000
0
< 5 km
ajouter
distances_garderie
0-5000
0
Resort center
Indifferent
vider
distances_centre
0
Nearby
ajouter
distances_centre
1
0
< 50 m
ajouter
distances_centre
0-50
0
< 100 m
ajouter
distances_centre
0-100
0
< 200 m
ajouter
distances_centre
0-200
0
< 300 m
ajouter
distances_centre
0-300
0
< 400 m
ajouter
distances_centre
0-400
0
< 500 m
ajouter
distances_centre
0-500
0
< 1 km
ajouter
distances_centre
0-1000
0
< 2 km
ajouter
distances_centre
0-2000
0
< 5 km
ajouter
distances_centre
0-5000
0
Shops
Indifferent
vider
distances_commerces
0
Nearby
ajouter
distances_commerces
1
0
< 50 m
ajouter
distances_commerces
0-50
0
< 100 m
ajouter
distances_commerces
0-100
0
< 200 m
ajouter
distances_commerces
0-200
0
< 300 m
ajouter
distances_commerces
0-300
0
< 400 m
ajouter
distances_commerces
0-400
0
< 500 m
ajouter
distances_commerces
0-500
0
< 1 km
ajouter
distances_commerces
0-1000
0
< 2 km
ajouter
distances_commerces
0-2000
0
< 5 km
ajouter
distances_commerces
0-5000
0
Destination
Ski resort
Northern Alps
Southern Alps
Jura
The Massif Central
Pyrenees
Valais
Vosges
Accommodation
Surface
Indifferent
supprimer
surface
1
< 25 m²
ajouter
surface
0-25
0
25 - 35 m²
ajouter
surface
25-35
0
35 - 45 m²
ajouter
surface
35-45
0
45 - 55 m²
ajouter
surface
45-55
0
55 - 65 m²
ajouter
surface
55-65
0
65 - 75 m²
ajouter
surface
65-75
0
75 - 85 m²
ajouter
surface
75-85
0
85 - 100 m²
ajouter
surface
85-100
0
> 100 m²
ajouter
surface
100-0
0
Budget
Price accommodation
Indifferent
ajouter
prix_hebergement
0
1
< 200€
ajouter
prix_hebergement
200
0
< 300€
ajouter
prix_hebergement
300
0
< 400€
ajouter
prix_hebergement
400
0
< 500€
ajouter
prix_hebergement
500
0
< 750€
ajouter
prix_hebergement
750
0
< 1000€
ajouter
prix_hebergement
1000
0
< 1500€
ajouter
prix_hebergement
1500
0
< 2000€
ajouter
prix_hebergement
2000
0
< 3000€
ajouter
prix_hebergement
3000
0
< 5000€
ajouter
prix_hebergement
5000
0
Price people
Indifferent
ajouter
prix_personne
0
1
< 50€
ajouter
prix_personne
50
0
< 100€
ajouter
prix_personne
100
0
< 200€
ajouter
prix_personne
200
0
< 300€
ajouter
prix_personne
300
0
< 400€
ajouter
prix_personne
400
0
< 500€
ajouter
prix_personne
500
0
< 600€
ajouter
prix_personne
600
0
< 700€
ajouter
prix_personne
700
0
< 800€
ajouter
prix_personne
800
0
< 900€
ajouter
prix_personne
900
0
< 1000€
ajouter
prix_personne
1000
0
< 1500€
ajouter
prix_personne
1500
0
< 2000€
ajouter
prix_personne
2000
0
Resort info
Village altitude
Indifferent
ajouter
altitude_village
1
< 1000 m
ajouter
altitude_village
0-1000
0
1000 - 1500 m
ajouter
altitude_village
1000-1500
0
1500 - 2000 m
ajouter
altitude_village
1500-2000
0
> 2000 m
ajouter
altitude_village
2000-0
0
Resort maximum altitude
Indifferent
ajouter
altitude_max_domaine
1
> 1000 m
ajouter
altitude_max_domaine
1000
0
> 1500 m
ajouter
altitude_max_domaine
1500
0
> 2000 m
ajouter
altitude_max_domaine
2000
0
> 2500 m
ajouter
altitude_max_domaine
2500
0
> 3000 m
ajouter
altitude_max_domaine
3000
0
Km of groomed runs
Indifferent
ajouter
km_pistes
1
< 50 km
ajouter
km_pistes
0-50
0
50 - 100 km
ajouter
km_pistes
50-100
0
100 - 200 km
ajouter
km_pistes
100-200
0
> 200 km
ajouter
km_pistes
200-0
0
◄ Back

Search