ACTIVITIES
The company Ski Planet is the owner of 4 brands, each dedicated to its own activity. With 19 years of experience, we offer you our expertise and skills to plan your trip.
OUR BRANDS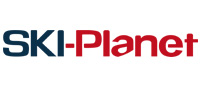 SKI-PLANET.COM
Ski Planet is the specialist of ski holidays. Compose your stay at your choice, on room oly basis or all inclusive and enjoy a week-end or full week.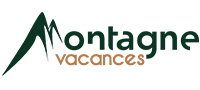 MONTAGNE-VACANCES.COM
Site entirely devoted to the summer holidays in the mountains. Enjoy the calm and the landscape, the freshness of the altitude, go relax until several consecutive weeks.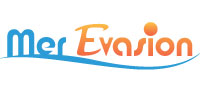 MER-EVASION.COM
Brand specialized in holidays at the seaside. Stay in a residence or villa, feet in water. Benefit from a privileged location to enjoy the beach and the sea.

LESCAMPINGSDEFRANCE.COM
Website referencing all french campsites. Search criteria as well as a geographic selection will allow you to easily find your next campsite holidays.
COMPANY INFORMATION
SAS Ski-Planet company - RCS : 429 482 888 (Chambéry)
Travel Agency Licence n° LI 073 09 0004 - Atout France member n°45464
Subscription to stay and travel operators register n°IM073110028
Intra-community VAT number : FR04429482888

- Financial warranty Groupama Caution n° 4000713179
GROUPAMA CAUTION - 2, rue de centre - 93199 Noisy-le-Grand.

- Professional insurance policy n° 113 408 973
MMA - Agence AXIMA Bancassurances - Les mutuelles du Mans Assurances - BP 83 - 31 Rue de la Sous-Préfecture - 73603 Moûtiers cedex.
ADDRESS AND DETAILS
Ski Planet - 195 rue Emile Machet - Chalet La perdrix des neiges - 73350 BOZEL - France
Phone : 33 (0)4 79 22 15 68 or 33 (0)4 79 22 15 20
Fax : 33 (0)4 79 24 74 79
BOOKING DEPARTMENT - OPENING HOURS
Call center schedule :
- Monday-friday : 8:30-6:30pm
- Saturday : 9:00-6:00pm
WEBSITE HOSTING
OVH
Siège social : 2 rue Kellermann - 59100 Roubaix - France.
08 203 203 63